Hydra Hosts » Web Hosting » Web Hosting Features
Web Hosting Features
Our award winning web hosting products are based on the latest server technology, include a huge range of features, and come backed by our unconditional 30 day money back guarantee. Not only will your website be one of the fastest on the internet, but it will also remain the most reliable!
Check out the fantastic features below, please note, not all of these features are available on the cheaper hosting packages. When you are ready, click here to order hosting.
Web Space
Hydra Hosts operate a sophisticated web hosting platform that utilises large network disk arrays. If we need to add more web space we can do this with no downtime by adding more disks to the arrays. As there are multiple arrays, if one fails another one automatically takes over. As all data is synchronised this has no impact on any web sites or email hosted by Hydra Hosts. This dual system also allows us to carry out more complex upgrades by taking down any array and working on this while another array continues to serve our customers.

We are frequently asked, "If you run out of Web space will the web server be offline when you add more space?" The answer is no, there will be no interruption to your service.
Data Transfer
Large amounts of data transfer is included with a number of our web hosting accounts. Hydra Hosts is able to offer this because we closely manage our network resources. We do not allow certain types of Websites to use our services, these are:
Adult content-orientated websites.
File distribution websites e.g. a website distributing large movies, software or MP3s. These sites are limited to 25 GB per month.
Hosting banners, graphics or cgi scripts for other websites.
Storing pages, files or data as a file repository for other websites.
Reselling or giving away free web space under a domain, sub domain or directory.
Our customers host genuine business or home Websites and we have substantial capacity in our network to manage this. We can upgrade our data transfer with our providers within 24 hours should we need to.
Email Forwarding
This feature allows you to forward any email address @yourdomain.co.uk to any email address you choose, for example a hotmail or yahoo.com address. You can forward each address to up to three different addresses.
Catch-All Email Forwarding
This feature allows you to forward ALL email from yourdomain.co.uk to any email address you choose, for example a hotmail or yahoo.com address.
Mail Boxes
This feature allows you to add mail boxes to your account. A mail box stores mail on our server until you download it using an email client like Outlook Express.
Our mail servers support POP3 and IMAP.
Email Distribution Lists
Email distribution lists allow you to have a simple form on your website with which your users can subscribe or unsubscribe their email address. You can then send an email to all members of the list using our simple system.
Email Autoresponders
This feature allows an email address on your account to automatically respond with a specific message.
Junk Mail Filters
Junk mail filters use special technology to strip out junk mail before you receive it. This feature also allows you to set an address to send the junk mail to so that you can check this address to ensure that only junk mail is being caught.
WebMail
We offer one of the most powerful and flexible WebMail systems to all our customers. Features include:
Folder Support
You can create as many folders as you need to easily store and organise your mail.
Enhanced Calendar
This handy feature allows you to manage appointments (tasks) on a quarterly, annual, or daily basis.
Outlook-to-Webmail Sync
Microsoft Outlook can be synchronized with your Webmail account so that contacts and scheduler data can be shared between a desktop and Webmail client. If a user adds a new appointment (task) or contact while using Outlook or Webmail, the data will be automatically synchronised between the applications.
Enhanced Address Book
Webmail's enhanced address book functionality allows you to import and export contacts from/to CSV (comma separated values) file format. You can also sync your Webmail account with your existing address-books.
Spell Checker
Spell check your email before sending it using the built in spell checker with a new and updated language database.
Mailbox Sorting & Searching
Messages contained in your Inbox can be sorted by subject, date, or email address. You can search your mailbox for keywords, allowing quick and easy access to your stored email.
Rich HTML Messages
Create eye-catching emails using different fonts and colours or by embedding pictures and sounds. Why not add your company logo or a customised signature? You can easily attach files to your emails to send to friends, family or colleagues.
Email Filters
Create rules to move specific messages or block unwanted senders altogether.
Webmail is one of our most popular features and we operate our Webmail system on a sophisticated hardware platform. This uses state-of-the-art hardware load balancers to distribute traffic to our cluster of Webmail servers. Your messages are centrally stored on giant disk arrays and backed up each day, first to another disk array and then to tape which is stored offsite.
MySQL 5 Databases
MySQL is a true multi-user, multi-threaded SQL (Structured Query Language) database server. SQL is the most popular database language in the world. MySQL is a client/server implementation that consists of a server daemon (mysqld) and many different client programs and libraries.
Miva
Miva Empressa scripts language supported as standard.
Perl, PHP4 & PHP 5, Ruby, Python, Zend, Ghostscript, ImageMagick
Full support including the most commonly used modules for Perl, PHP and Python.
Sun ONE ASP (Chili!Soft ASP)
Sun ONE ASP (Chili!Soft ASP) allows you to use the Microsoft ASP programming launguage on Linux.
HTML Validator
Validate the quality of your HTML using this handy HTML checker.
Perl Validator
Validate the quality of your Perl using this handy script checker.
File Manager
Our file manager has a great range of features to help you manage your files and folders online.
Scheduled Tasks
This feature enables a program to run automatically on the server and can set your program to run hourly, daily, weekly or monthly.
Microsoft FrontPage Extensions
If you have used Microsoft FrontPage to design your website you will need to install the Microsoft FrontPage Extensions to use all the features.
Website Password Protection
This feature allows you to password protect a directory on your website. By keeping the password a secret you can let only people who have the password into this area.
Edit Website Password Protection
This feature allows you to add, remove and update users for an already-password-protected area of your site.
Change Your Password
This feature allows you to change your password for FTP, FrontPage and SSH.
Backup Your Website
This feature allows you to download your website as a zip file. You can use this feature to make a regular backup of your website in case you lose any data.
Restore Your Website
This feature allows you to restore a backup zip file that you have made using eXtend.
Sub Domains
Sub domains allow you to have new web addresses for separate areas of your Website. For example you could have support.yourdomain.co.uk and point this at your yourdomain.co.uk/support/ directory. You can use sub domains in conjunction with additional FTP accounts, creating in effect simple hosting accounts with a sub domain and an additional FTP account.
SSH Server Access
SSH server access allows you to login directly to the server hosting your Website. You can manipulate your website files using Linux commands. This feature is for advanced users.
Additional FTP Accounts
Additional FTP accounts are most commonly used to give others access to an account for the purpose of sharing a web development project, without giving them control over the entire Website. By restricting their access to their home directory, you can ensure they can only modify files within this particular space.
Site Submission
Submit your site to 10 search engines including Google, Yahoo and MSN!
IP Address Blocking
This feature allows you to block certain IP addresses from visiting your website.
Website Directory Auto-Indexing
This feature allows you to either show the content of your web directories as file listings or show them as a 403 forbidden error.
Web Space Checker
Check how much web space you have used on your whole account or specify a directory within your account to check.
Ping, Trace & Nslookup
This feature allows you to ping, trace or nslookup an IP address or hostname.
Raw WHOIS
This feature allows you to view the full WHOIS output of a domain name.
HTML Tidy
This feature will try to tidy up the layout of an HTML page.
Javascript Generator
Javascripts are great little tools to drop into your website to make it more interactive.
Webalizer Graphical Statistics
Webalizer is a highly powerful and easily configurable web site statistics package that analyses the access log files that we automatically create for your website.
AWStats Graphical Statistics
AWStats is a powerful and fully featured tool that generates advanced graphical web server statistics.
Google Sitemaps Generator
Having your website listed in Google is vital. Google has a special tool called Google Sitemaps which generates a list of all the files on your website and sends them to Google. This allows Google to ensure it finds all of your web pages and files.
The software to generate a Sitemap is quite complicated but we have made it really easy by integrating the software into our Helix Control Panel. We would recommend everyone generates a Google sitemap and then re-generates it every time their site is updated.
Log File Download
This feature allows you to download your server access log as a zip file. You can then manipulate the file locally on your computer to get any specific data you need.
Graphical/Text Access Counter & Hits Logger in One
This feature allows you to add a plain text or graphical counter to your Website. You also get a full set of statistics for the page the counter is on.
RoundCube
RoundCube Webmail is a browser-based multilingual IMAP client with an application-like user interface. It provides full functionality you expect from an e-mail client, including MIME support, address book, folder manipulation, message searching and spell checking.
Gallery
Share your pictures with others or view them over the internet. Upload your pictures while on holiday so you can take more. Create groups of people who can see different sets of pictures eg you might let your football team see pictures from matches etc.
MediaWiki
A collaborative technology for organizing information on Web sites. Work with others to maintain information. For example if you run a business you can share information with your colleagues at the same time as documenting it for yourself.
SugarCRM
A Customer Relationship Management application - This application lets a business keep track of its relationships with its customers. Users can manage customer accounts, contacts, sales leads, calls, meetings etc. A dashboard showing the most successful leads, the sales pipeline, and the month-by-month outcomes for opportunities in the pipeline can be displayed.
Joomla! CMS
Joomla! is one of the most powerful Open Source Content Management Systems on the planet. It is used all over the world for everything from simple websites to complex corporate applications. Joomla! is easy to install, simple to manage, and reliable.
Locked Area Lite
Locked Area Lite is a sophisticated password protection and membership management system that gives your users access to a password protected members area. Locked Area Lite manages the users login details and allows the webmaster to email and manage users from a simple web interface.
Geeklog - The Ultimate Weblog System
Geeklog is a 'blog', otherwise known as a Weblog. It allows you to create your own virtual community area, complete with user administration, story posting, messaging, comments, polls, calendar, weblinks, and more!
Nucleus Weblog
Nucleus offers you the building blocks you need to create a web presence. Whether you want to create a personal blog, a family page, or an online business site, Nucleus CMS can help you achieve your goals.
WordPress Blog
WordPress is arguably the most popular blogging software available today! It's easy to install and use and will allow you to have a great looking blog in minutes. Please note that this feature will use one of your MySQL databases.
Mambo CMS
Mambo is a full-featured content management system that can be used for everything from simple websites to complex corporate applications.
phpBB
phpBB is a high powered, fully scalable, and highly customisable open-source bulletin board package. phpBB has a user-friendly interface, simple and straightforward administration panel, and helpful FAQ.
Form to Email
This feature allows you to implement forms on your website and receive the results via email.
Photo Gallery
This feature allows you to run an online photo gallery, great for sharing your holiday snaps!
Free For All Links Page
This feature allows visitors to your site to add a link back to their website.
Website Search
This feature allows you to have a search box on your website to help visitors find the web page that they need.
Guestbook
This feature allows your visitors to leave their name, email address and some comments about your website.
E-Blah Discussion Board
E-Blah is one of the best discussion forums available, it has hundreds of options and is a great feature for any website.
Web Postcards
This feature is a great traffic booster, it simply allows your visitors to send their friends a personalised postcard from your website.
Web Auction
Interested in running a website like Ebay? Start the simple way with this powerful Auction system.
Domain Name Checker
This feature allows your website visitors to check the availability of a domain name.
404/500 Error Page
Our file not found and server error pages can be configured to email you when an error occurs.
Banner Advert Manager
Install a powerful banner advertising program to allow you to run banner adverts on your website, and includes statistics and reports on the success of your banners.
Java Clock
This feature enables you to install a Java clock for use on your website.
Web Calendar
Web Calendar is a web-based calendaring and scheduling system for managing personal, group and corporate events over the internet. It is a fully featured online application that allows you to keep track of your personal appointments, group projects and company meetings.
Web Survey
This feature allows you to have a survey on your web page, once a visitor has voted they may see the results of the survey so far.
Internet Countdown
This feature allows you to have a countdown to a specific date on your web page.
Random Text Displayer
This feature allows different pieces of text to be displayed each time a web page is loaded.
Random Images Displayer
This feature allows you to show a random image in any web page from a store of images you specify.
Tell-A-Friend
Our tell-a-friend feature allows people visiting your website to fill in a simple four-field form and have a link to that page of the website emailed to their friend.
Web Ring
A Web Ring is a great way of getting more traffic to your website. It allows webmasters of similar sites to your own to add their link to the ring then each webmaster displays the ring (a system of links) on their site.
Trouble Ticket Express
This feature is great for helping you to deal with your customers' requests in a streamlined and efficient manner.
Classified Adverts
This feature allows you to run classified adverts on your site, which allows your visitors to advertise goods or services they have for sale.
Shared Secure Server Access
This feature allows you to accept data securely via your website using our special url www.secure-secure.co.uk. Your secure web address will be:
https://www.secure-secure.co.uk/yourdomain.co.uk/
This address points to the main folder on your website so you can make any document on your website secure.
Personalised Secure Server
Now you can have your own personalised secure server at a fantastic price. With your own secure server your customers can go to https://www.yourdomain.com instead of using our generic secure server service. This makes your site look more professional.
Once you have your own secure server, any files in your public_html directory can be called from your secure address.
This service is just £149 per year and includes all certificate fees.
Accept Credit Cards Online!
Accept credit and debit cards online with an Internet Merchant account from WorldPay.
osCommerce Shopping Cart

osCommerce Online Merchant is a complete online store solution that contains both a catalog frontend and an administration tool backend which can be easily installed and configured over a web-based installation procedure.
Cool Features!
Completely multilingual with English, German, and Spanish provided by default.
Support for physical (shippable) and virtual (downloadable) products.
Print invoices and packaging lists from the order screen.
Statistics for products and customers.
Temporary shopping cart for guests and permanent shopping cart for customers.
Product reviews for an interactive shopping experience.
Payment Gateways Supported:-
2checkout.com
ipayment
payQuake
Trustcommerce
Authorize.net
paynova
PSiGate
Chronopay
Paypal
SECPay


One click install using the Helix Control Panel.
Agora Shopping Cart
AgoraCart offers a very wide range of "out-of-the-box" features that allow you to setup an online ecommerce solution ranging from a simple template based store to the integration of a complex visual design concept containing all the creative magic of your web designer.
Cool Features!
Unlimited product options supported (size, color, wrapping, etc).
Visitor logging to see where people are coming from as well as what store page they visit first.
Support for the entry of discount codes at checkout - in the order forms.
Customizeable HTML store home page.
Payment Gateways Supported:-
2Checkout
AgoraPay
Authorize.net
Echo
eWay
iTransact
LinkPoint Connect
NiftyPay
NiftyPay to Play
Offline / Manual
PayFlow Link
PayPal
PayPal IPN
Plug 'n Pay
ProPay
PsiGate
USA ePay
Verisign PayFlow Link
YourPay
One click install using the Helix Control Panel.
CubeCart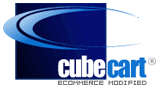 CubeCart is a powerful eCommerce script written with PHP & MySQL, with CubeCart you can setup a powerful online store.
Cool Features!
Email Marketing
Unlimited Site Documents (Privacy Policy / Delivery / Abount Us etc)
Multi Currency Support
Product Image Gallery
Payment Gateways Supported:-
Google Checkout
PayPal
2Checkout
ChronoPay
Nochex
PayJunction
PayOffline
Protx
psiGate
WorldPay Junior
One click install using the Helix Control Panel.
Zen Cart

Zen Cart is built for entrepreneurs by entrepreneurs. The program is built by programmers and designers who understand the online selling process from start to finish. Zen Cart has included all the necessary tools required to build a successful online store and we are constantly improving and upgrading the software based on our users requirements.
Cool Features!
Newsletter manager
Discount coupons
Gift certificates
Featured products
Quantity discounts
Payment Gateways Supported:-
LinkPoint API
YourPay API
Authorize.net AIM
Authorize.net SIM
PayPal Website Payments Standard (IPN)
C.O.D.
Check/MoneyOrder
and a basic Credit Card module to collect CC numbers for later processing
One click install using the Helix Control Panel.
Free Web Tools
Every web hosting package at Hydra Hosts includes an array of FREE web tools to help you manage, design and implement your website, these include:
Software worth over £300 including Link Evaluator, Site Submitter, Traffic Wizard, Password Manager and 12 other popular titles.
50 Premium Website Templates
400 Basic Website Templates
100 new professional Website Templates
16 Macromedia Flash based Website Templates
5 Professional "Web Hosting Company" Website Templates
Over 100 company logos
50 Flash Banners
100 Advert Banner Templates
Thousands of Clipart Images
Over 22,000 Photos
Over 75,000 Web Art Images
We are always adding new resources and many of them are FREE for Hydra Hosts customers so keep checking back.